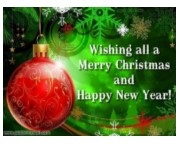 Holiday Hours
The Local 8 Business Office will be closing at 11:30 am on the following days in celebration of the holidays:
Christmas Eve - Monday, December 24, 2018
New Year's Eve - Monday, December 31, 2018
____________________________________________________________
OSU-Michigan Fundraiser
Congratulations to the winners of the Ohio State-Michigan football game!
In addition to the Ohio State Buckeyes, and all their fans, the raffle prize winners were:

Chad Pietkowski - 1st Prize of $1000 cash
Cynthia Castilleja - 2nd Prize of $500 cash
Jim J. Kozlowski - 3rd Prize of $300 cash
______________________________________________
Lights Before Christmas at the Toledo Zoo
Local 8 has tickets available for the Toledo Zoo's Lights Before Christmas.
Tickets can be picked up at Union meetings on the 1st and 3rd Monday
of the month or at an Adrian, Defiance, Fremont or Findlay Unit meeting.
See the calendar for unit meeting dates.
Local 8 Christmas Parties
The Children's Christmas party will be held on Saturday, December 15 at the Imagination Station, located at 1 Discovery Way in downtown Toledo from 6-10 pm. Parking will be available at the Vistual Parking garage (Park Smart) located at the corner of Cherry and Summit Streets. Let the attendant know you are with IBEW Local 8 and parking will be free.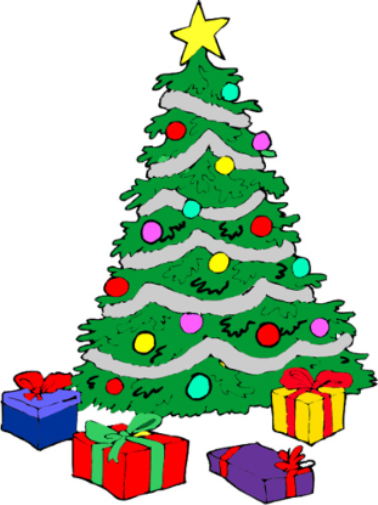 The Member's Christmas party will be held on Monday, December 17 after the Union meeting.
Adrian Unit - Wednesday, December 12 at the Adrian office at 7:00 pm. Please
bring a dish to pass.
Fremont Unit - Friday, December 7 at the Fremont office at 7:00 pm. Please call
Local 8's office at 419-666-8920 by December 3 to RSVP.
Defiance Unit - Friday, December 7 at the Rainbow Room, located at 28083 County Rd 424 in
Defiance, OH across from International Dam State Park at 6 pm. Please RSVP to Ron Bergman at
419-467-3009 or Terry Short at 419-346-3771.
Findlay Unit - Tuesday, December 11 at the American Legion beginning at 7 pm. Please call Local 8
at 419-666-8920 to RSVP by December 4.